Elisa Ovrahim
As a professional Master Pilates Trainer, Elisa Ovrahim's passion is to guide people towards a healthier lifestyle.
Everybody is unique, with their own strengths and limitations. Joseph Pilates designed the method of contrology to help you return to life.
Elisa's method is to build a custom plan based on your health, schedule and more importantly,health & fitness goals. Her aim is to transform your body and influence you to make more mindful decisions when it comes to your health.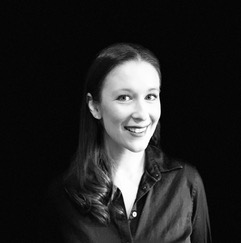 Sarah Stroin
Sarah was introduced to Pilates for rehabilitation as an injured teenage ballerina and has had a love affair with the practice ever since. The desire to share her love of movement and dance is a driving force in Sarah's life and teaching career. As a Pilates instructor and ballet teacher, she knows firsthand the benefits of targeted strengthening and dynamic flexibility and trains clients for both injury prevention and rehab. Sarah's vision of her Pilates practice is to work with all ages, body types, and fitness levels to help people gain and maintain balance, strength, and flexibility, along with ease and efficiency of movement.
Sarah brings a long history of ballet training and teaching to her professional Pilates career. She teaches all levels of ballet, Pilates, and character dance classes at studios around the Bay Area. Sarah has a bachelor's degree from UC Berkeley and she is also a community organizer in Contra Costa County focusing on anti-racism.

Take a class in our new studio!
1630 A Contra Costa Blvd.
Pleasant Hill, CA 94523

Check out our YouTube Channel
We offer instructional videos. Short routines that you can do on your own time!